Wooden Magnetic Posters Frames Modern Big Photo Pictures Canvas Painting Hanger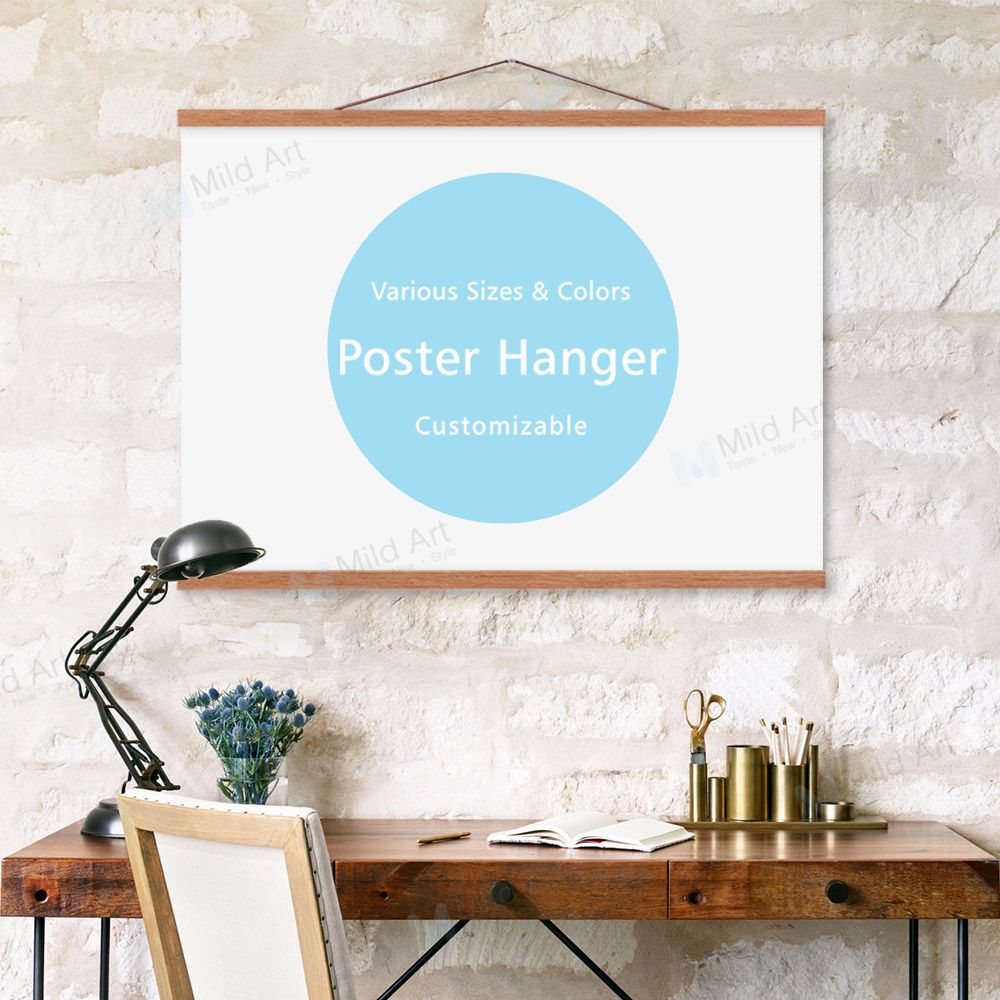 Designer: London Art and Souvenirs
$19.99 $21.99
Free shipping on selected items for limited period only
Magnetic Poster Hanger Frame Premium Quality Wood, Extra Strong Magnets, Quick & Easy Setup, Full Hanging Kit for WallArt/Prints/Canvas/Photos/Pictures/Artwork
CHECK OUT THE VIDEO
 WORKS FOR  SEVERAL POSTER SIZES  - This sturdy and strong poster hanger frame is perfect for your posters, prints, pictures, art or a map . The high-quality poster rails hold your prints with strong magnets and make a great addition to any print. You can take the frame off the wall and switch out prints at any time with ease.

 PERFECT FRAME FOR WALL MAPS - Sized perfectly for your, this high quality poster hanger frame holds your map print with strong magnets. This poster frame set allows you to update your travel map without the hassle of removing the glass. Take the glassless frame off the wall easily and mark your new adventures. This is the best way to frame your map poster, and it adds a stylish minimalist look to your home or office interior.

 A TRULY COMPLETE KIT - Four magnetized wooden bars with a pre-installed hanging strap along with 1 hook, 2 screws and 2 anchors. 

 EASY TO USE - Simply place the two wooden bars with the hanging strap attachment at the top. Then place the top edge of your poster on top of the wooden bar with the hanging strap. Next, gently place the matching bar on top to sandwich your poster in between. Repeat on bottom edge. 
shipping times can vary 20-25 days USA 25-35 days rest of the world
FREE SHIPPING ON THIS ITEM FOR LIMITED PERIOD ONLY