BOOK BOX SET-Treasures of the Bee Gees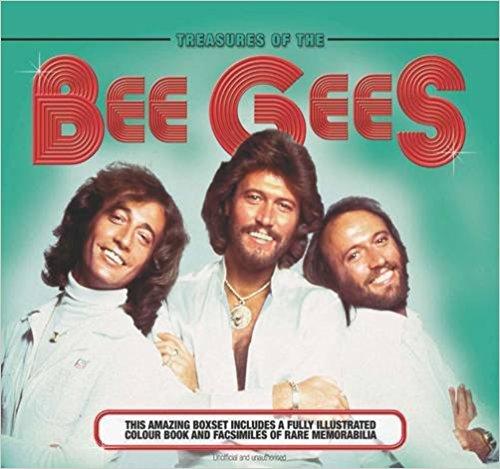 Designer: London Art and Souvenirs
Sold Out
Free shipping on selected items for limited period only
SOLD OUT
BOOK BOX SET-Treasures of the Bee Gees 

 "Stayin' Alive" is not just the name of one of the Bee Gees' greatest hits: it's the perfect description of their timeless, always-popular music. The band has enjoyed worldwide record sales of close to 200 million--including
 

Saturday Night Fever, the world's best selling soundtrack. Inducted into the Rock and Roll Hall of Fame in 1997 and awarded CBEs in recognition of their extraordinary contribution to music, the Gibb brothers have known tragedy as well as success. Treasures of the Bee Gees

 

tells their amazing story in words, photographs, and 20 pieces of hands-on facsimile memorabilia. 

 

Memorabilia includes:
- Program for the Bee Gees and Procol Harum concert, 1968
- Bath Pavilion poster for "The B.G.'s," 1968
- Ultra-rare souvenir program from the band's first UK appearance, 1968
- Box office poster: Cow Palace, 1968
- Backstage pass from 1974 tour
- Polaroid photos of every Bee Gee
- Rare unused ticket from Texas show, 1977
- Russian advertising flyer for Robin Gibb and the Bee Gees, 2000s.

In stock for immediate shipping -ONLY 2 BOX SETS LEFT!