BOOK HARDCOVER LOST LONDON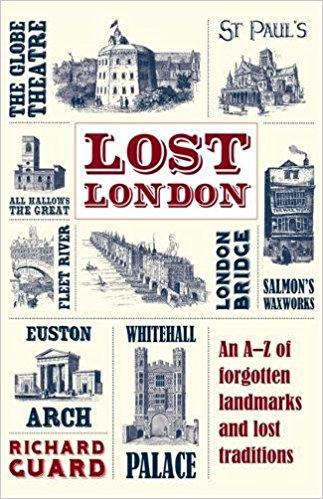 Designer: London Art and Souvenirs
Sold Out
Free shipping on selected items for limited period only
OUT OF STOCK
A fascinating story of London as told through the buildings, parks, and palaces that are no longer there.
 From bull rings to ice fairs and plague pits to molly houses, this is a truly intriguing journey through London's forgotten past—unearthing both the extraordinary stories that lie beneath familiar streets and the secrets hidden away in the city's darkest corners. It pays witness to several lascivious acts at the Vauxhall Pleasure Gardens, the leading venue for public entertainment in the city for over 200 years, and strolls the vacant halls of the Palace of Whitehall, whose 1,500 rooms made it the largest royal residence in Europe until it was destroyed by fire at the end of the 17th century. Beautifully illustrated with original black-and-white drawings throughout, this charming tome covers more than 150 locations, including buried rivers, demolished buildings, ghost tube stations, overgrown cemeteries, underground Roman streets, abandoned bunkers, and derelict catacombs.In stock for immediate delivery worldwide!
In stock for immediate delivery worldwide!
ONLY 2 IN STOCK!